BOOK STANDS
This freestanding book stand is one of the first pieces I designed.  I've always loved having ready access to a large dictionary.  Our family played a lot of scrabble.  – FØRSSBERG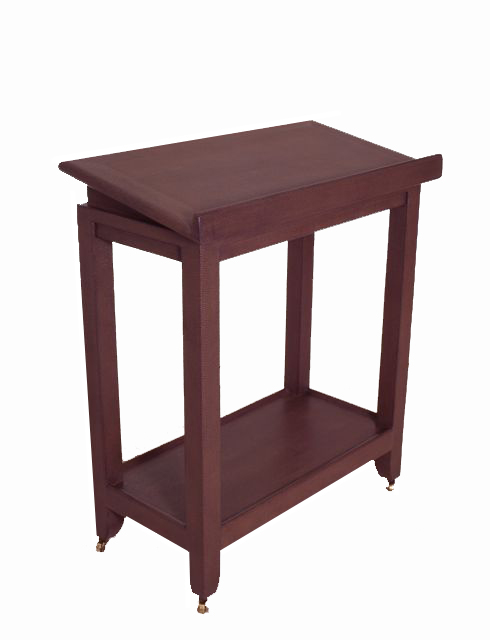 These book stands allow you to display the inner beauty of your art books, dictionary, bible or antique books normally closed and stacked on shelves.
The bull nosed apron and the molding detail on the lower shelf accentuates the texture of the coverings used. Embossed leather in a new lizard pattern (see finishes) is shown left. Solid brass casters allow easy mobility.
Available in lacquered linen, embossed leather or snake skin. Size and color customized to suit your needs. Hand made in the United States.
---
BOOK STAND GALLERY
First Line, Left: Book stand, covered in embossed leather on casters
First Line, Center: Book stand, covered in hand stained leather on casters
First Line, Right: Book stand, frame in poplar with top and bottom inserts in Madagascar cloth, on casters