I love this chair. The fact is its very comfortable! The curved back and seat are perfectly formed to adapt to the body. Best of all it requires no upholstery to be concerned with. Even Fido can sit on it with no worry. – FORSSBERG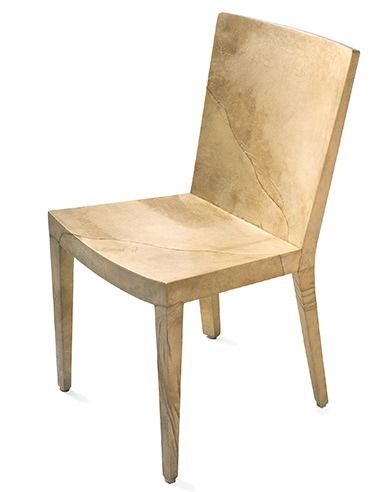 This J.M.F. chair pays homage to Jean Michael Frank. Originally offered by Karl Springer in the 60s 70s & 80s this classic dining chair is shown in natural beige free formed goatskin parchment.
Finish and color customized to suit your needs. Sustainably hand made in Mexico.
---
JMF CHAIR GALLERY